Je te présente, the very green (literally and figuratively) offices of Buck O'Neill Builders, located in San Francisco, designed by the very talented jones | haydu architecture firm. I find that the older I get, the more drawn I am to modern design and architecture, and this office space totally takes the cake.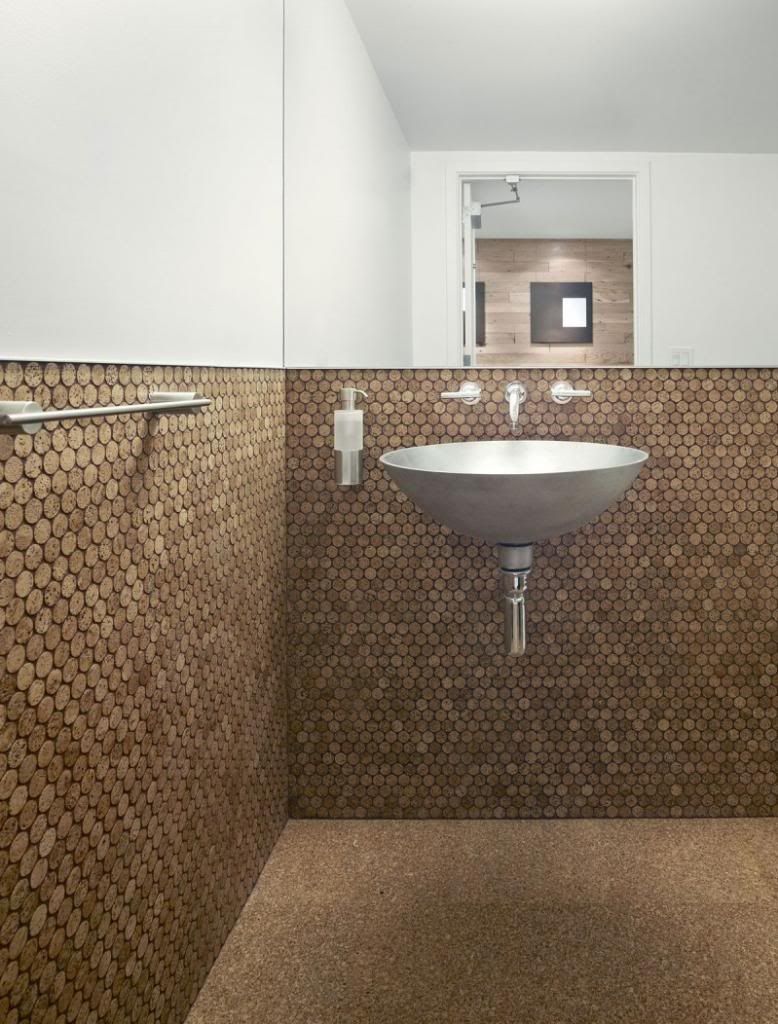 The space's palette consists of salvaged wood, stainless steel, glass, white concrete, and white walls, contributing to an airy space. A living wall of mixed plants serves a dual purpose by also serving as an air filtration system - one of the coolest ideas I've ever seen.
The focal point of the office, the living plant wall art, is affixed to a perforated stainless screen that is connected to a fan. Air is drawn through the plants, providing natural, energy-free filtration, and then recycled back into the space. The office space is on track to achieve a LEED Gold rating. Bravo, Buck O'Neill!
I love everything here except the bathroom. It looks like either pennies or wine corks glued to the wall.
Ya know?
xoxo
Chels