Pantone announced last night that the color of the year for 2013 is emerald! Which is no surprise, considering how overdone Tangerine Tango ended up becoming. I mean, that
sh*t was EVERYWHERE
.
A nice regal, cool color is just what people (or maybe just me) are craving. Not just green, which is lively and fresh, but
emerald
. Big difference there. Emerald conveys a sense of richness, formality and elegance.
Steven Stolman, president of Scalamadré, said "As the only Jewish member of the Irish Georgian Society, I feel uniquely qualified to discuss the color Emerald. It's a happy-go-lucky color. Although I've never really been comfortable with the green beer ... I love emerald green for jewelry, of course, and clothing." As a part-time Palm Beacher, he added, "I know how important it is when mixed with pink."
Not into Pantone's choice? Sherwin Williams picked a similar
aloe
while Benjamin Moore went with
lemon sorbet
.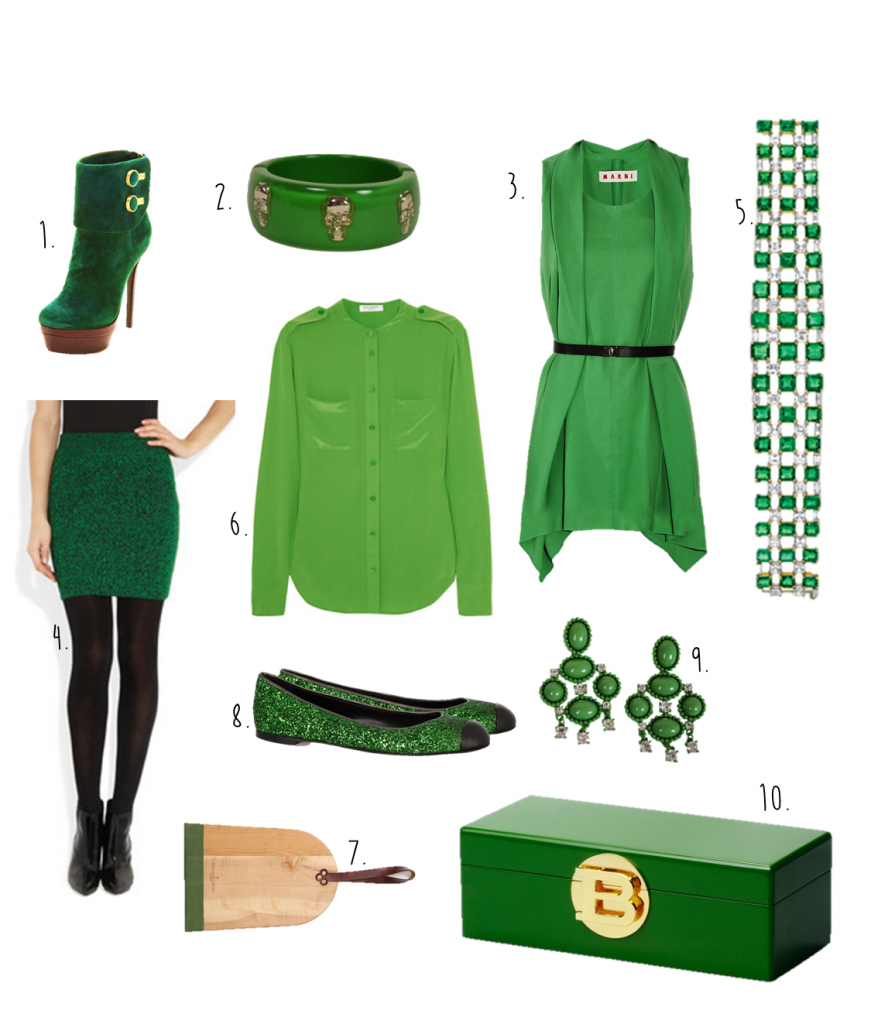 And let's not forget one of the most iconic emerald dresses...
"Great balls of fire. Don't bother me anymore, and don't call me sugar."
xoxo
Chels