Today marked that time of year, when classes start back up again and the days of summer start dwindling down. Most of metro Atlanta schools started back today (which also meant traffic was a stand-still for most of my 23 mile commute to Buckhead). Mid-August means that days will start getting shorter and within the next two months we will have to start pulling jackets out of storage. Of course, in Atlanta, the weather won't start to get cold until mid-September or October, at which time the temperature will vary from 90
°
one day to 60
°
the next. Oh, how I love the South ;)
Some things I'm looking forward to this fall/winter:
Purchasing a new car sometime in January.
Lexie (my '99 Lexus RX) is getting to be pretty old in both years and miles. I will probably cry when the time comes to get rid of her - she's my baby!
Moving out of my parent's house and getting an apartment closer to work.
I'm incredibly blessed to have a family who lets me live for free, feeds me, etc while I get a head start on paying student loans, but I LOVE the city and am eager to get out of the suburbs!
Atlanta Skyline
Traveling with the boyfriend.
He works 60 hour weeks in the summer, and starting in September he will have weekends off which means we can actually spend time together!! I'm hoping to go to Nashville, Oak Mountain (camping!), Charleston, and (fingers-crossed) a Bahamas cruise in February.
Getting a puppy.
I have Marley, my family's 6-year-old yellow lab, and Luke, my boyfriend's one-year-old yellow lab. I love them both dearly, but I also want a little fluff-ball of my own. I'm going back and forth between an English Springer Spaniel, Australian Sheepdog, or of course another lab. Whatever dog it is needs to be big, kid-friendly, able to run with me, and good with other dogs. Thoughts? Suggestions?
Australian Sheepdog
English Springer Spaniel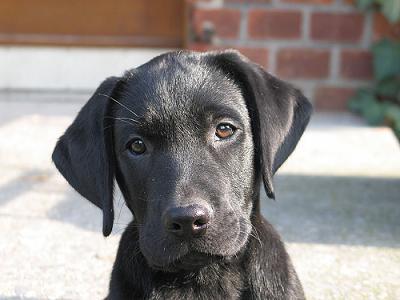 Labrador
AUBURN FOOTBALL GAMES!
It's true that Auburn is your family, and once you become part of that family you live and breathe that blue and orange forever. I miss Auburn more than anything, and I'm beyond excited to visit for football games. War Eagle!
Fall/Winter clothes.
While summertime is truly the season that holds my heart, I have to admit I'm looking forward to jeans, sweaters, boots and scarves. Dressing for winter is so much more fun than summer!
Some cold-weather outfits and items I'm coveting: